The New 2013 Ford Explorer vs. Toyota 4 Runner

Since the Ford Explorer was introduced to the market place in the early 1990's,
it has been one of America's favorite mid-sized SUV's. You loved it then, but you're
really
going to love it now. It's new design and rugged features make critics speechless. Stop in today and test drive the newly redesigned Ford Explorer. Only getting behind the wheel & driving it yourself will give you the true experience of what it's like to
own
an Explorer.

Test Drive a New 2013 Ford Explorer in Orlando
After you look at the Ford Explorer comparison below, you'll want to drive over to Greenway Ford and schedule a test drive today!

To schedule a test drive today call Jerod Lawson at
877-596-4213
2013 Ford Explorer for as low as $219 / month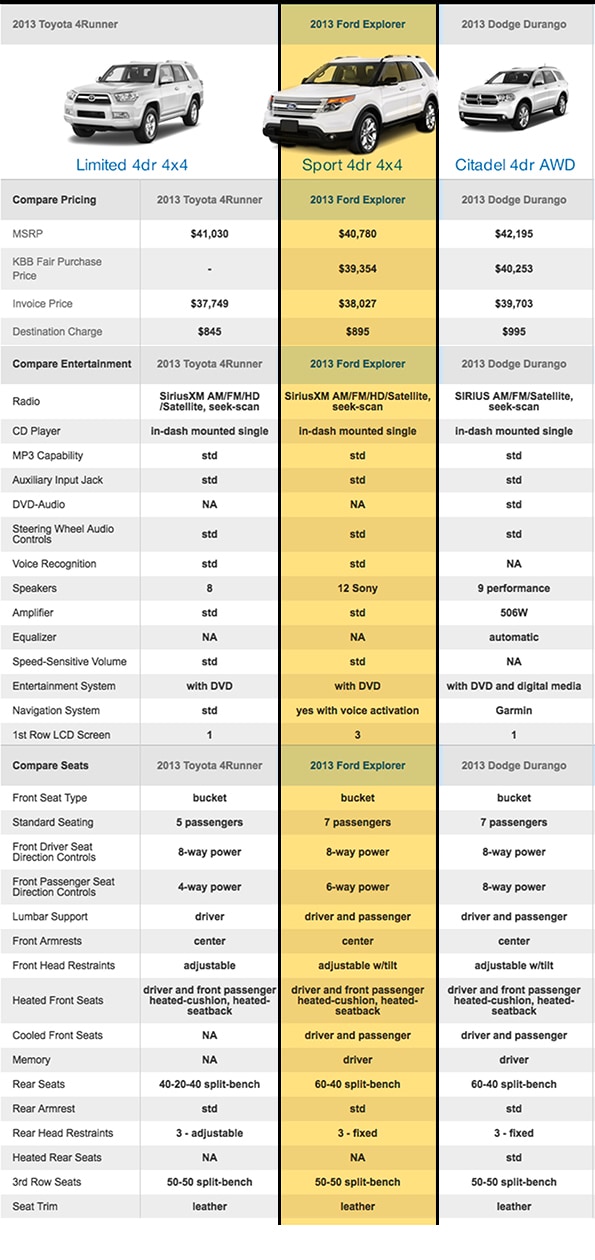 This data was collected from AOLAutos.com