Take A Look At The New 2022 Ford Edge
The Ford Edge has come a long way since its debut in 2007. Today, the 2022 Ford Edge has plenty to offer in terms of safety features, design, and even when it comes to advanced and modern technologies. Whether you are looking for a vehicle for just yourself or if you are in search of a vehicle that provides an additional layer of protection while transporting your family, the 2022 Ford Edge seems to have it all.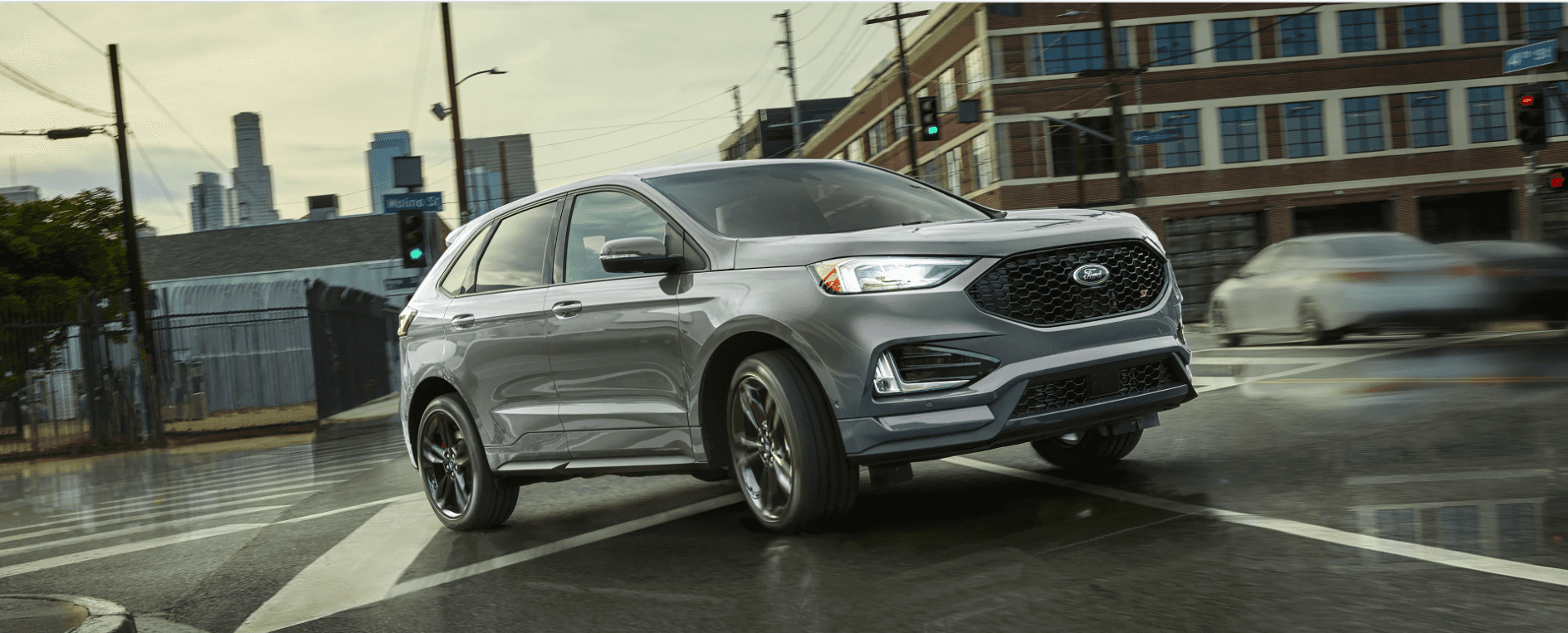 Technology Features
With the 2022 Ford Edge, there is no shortage of various technological features that come included, even with the standard edition of the vehicle. One of the most prominent features that stands out from the rest includes Ford's Co-Pilot360 solution. The Ford Co-Pilot360 includes a variety of driver-assist features and technologies to keep you and your loved ones safe at all times, any time you are out on the open road. Notable features that come with the 2022 Ford Edge include:
BLIS (Blind Spot Information System): A BLIS system is useful to help with automatically detecting potential obstacles and persons in your blind spot. You can also utilize the built-in Cross-Traffic Alert system while you are backing up out of a driveway or even attempting to back into a parking spot.
Adaptive Cruise Control: If you enjoy using cruise control whenever you are behind the wheel, the 2022 Ford Edge includes Adaptive Cruise Control or ACC solutions that are built in with standard models. Adaptive Cruise Control will ensure your vehicle slows down at the appropriate time automatically, while also assisting in keeping your vehicle centered and in your lane at all times.
Smart-SYNC 4A: Use the Smart-SYNC 4A system to seamlessly connect to various applications while using the cloud or even SiriusXM. You can also effortlessly integrate voice recognition features with the Smart-SYNC 4A technology available.
Safety Features
Along with plenty of technologically advanced features, the 2022 Ford Edge also includes many safety features that help it to stand out. Some of the most notable safety features that come with the 2022 equipped Ford Edge include:
Pre-Collision Assist with Automatic Emergency Braking: Take advantage of pre-collision assistance with automatic emergency braking whenever potential pedestrians and vehicles are detected in the path ahead of you. Your 2022 Ford Edge has the ability to easily apply corrective measures while applying the brakes as necessary.
Lane-Keeping Technology: With the all-new 2022 Ford Edge, use lane-keeping technology to ensure your vehicle remains in the same lane at all times, even when driving on busy highways.
Evasive Steering Assist: If you have ever experienced a near miss or if a stopped vehicle or obstacle has suddenly appeared in front of you while driving, you know how daunting this can feel. With Evasive Steering Assist, your 2022 Ford Edge will help automatically steer when and if you encounter a stopped vehicle or object in your path.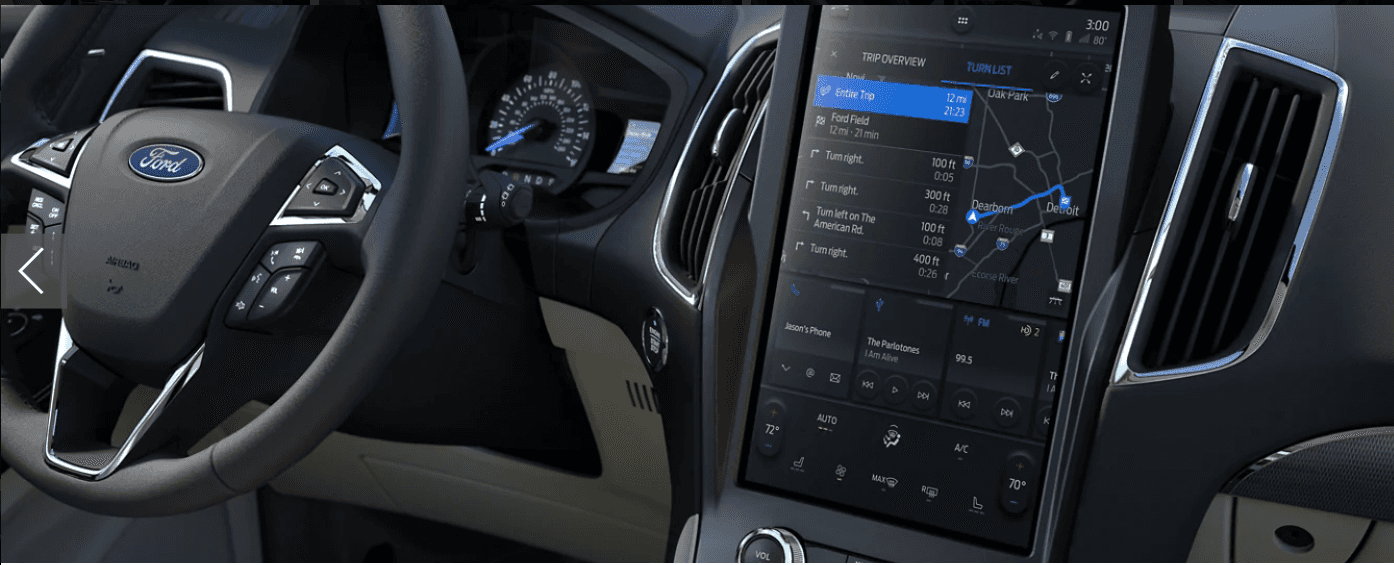 Performance
The power does not stop at technological and safety features. In fact, the 2022 Ford Edge has plenty to offer in terms of performance that should not be overlooked. With a 2.7L EcoBoost engine, take advantage of 335 horsepower with 380 lb. – ft. of torque. Additional performance-based features that help the 2022 Ford Edge to stand out include:
Auto Start-Stop Technology: The use of auto start-stop technology is extremely helpful in reducing wear and tear on your vehicle's engine while also allowing you to save on gas. Each time your new 2022 Ford Edge comes to a complete stop, your engine will automatically turn off, only to turn on again once you hit the pedal.
Eight-Speed Automatic Transmission: Enjoy race-inspired technology that brings you an eight-speed automatic transmission in the new 2022 Ford Edge. With an eight-speed automatic transmission built into the new Edge, you can enjoy switching from gear to gear effortlessly and seamlessly without hassle.
If you're in the market for a new vehicle and are open to traditional four-doors as well as hybrids, the 2022 Ford Edge might just be the perfect pick for you and your household. To learn more about the 2022 Edge, visit Greenway Ford for more information and to take a look at our available inventory today.