Give Your Car Love That Lasts
There are a few ways to show your car love and attention that will help it looks its best and preserve it for years to come. If your car needs some sprucing up to renew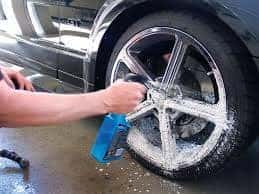 its appearance and performance, consider one or several of these options. Remember that regular care and maintenance for vehicles is crucial to ensuring the last and continuing to keep their appeal and value.
Automobile Detailing
The process of automobile detailing is when the car owner has a professional detailer clean and revitalize the entire interior of the car. In most cases, the seats come out, and the carpet and upholstery look clean. With professional solutions and tools, they remove all dirt, debris, stains, and mildew. Additionally, the person detailing the vehicle will focus not only on where you can see but where you can't see. They take the time to get into each crack and crevice to remove all dirt. Then they take steps to help it look fresh and new. When you have a top-quality detailing service provided, the car can look almost, if not new. Some areas of focus when detailing a vehicle can include the following.
Fabric
Leather
Plastic
Behind seatbelts
This is a process that many dealerships perform when they sell used vehicles. Try to detail your car twice per year if it's possible.
Wax the Exterior
Paying attention to the car's interior is only part of keeping up a car's appearance. You also need to keep the exterior clean and shiny. This task goes beyond simply scrubbing and wiping down the car weekly. If you really want to make your car look its best while protecting the paint, you must periodically wax the exterior. This process might take some time, but the results are well worth the effort. If you don't know how to wax, or you can't do it for one reason or another, there are plenty of business places that specialize in these types of services. Try to wax your vehicle seasonally for the best results.
Clean the Tires
Tires can dry rot and look very unappealing if you don't clean them and condition them. Use a commercial-grade tire cleaner for the best results. Please pay special attention to hubcaps and rims because they show road grime and brake dust buildup. Follow up with a coat of chrome polish if you have chrome rims, and put a coat of tire shine spray for the finishing touch. Your care will look much better, and your tires will last longer.
Bring Your Car in For Service
Perhaps the most important way to show your car some love and keep it running smoothly is to bring it into the dealership for routine service. Here are a few of the basic service options you have from your local dealership.
Brake inspection
Oil change
Air filter change
Transmission flush
These are essential maintenance points to address regularly. Don't wait to get your car or truck services. Bring it in on a regular schedule to ensure it stays in top shape for its lifetime.
Stay on Track
Keep to a regular services schedule if you own a car, truck, or SUV. Your local Greenway Ford team is highly trained and can provide you with the services you need so you can stay on track and keep your vehicle in tip-top shape. Schedule maintenance today if you haven't been in some time and ask about other services you might need to prevent issues. And if you really want to show some love, invest in a new vehicle for someone special who needs a new ride to replace their old one. See a sales associate today to learn more about new inventory and special discounts.