Seasonal Vehicle Service Suggestions
One of the most significant and important assets that you will ever own is a vehicle. Not only is buying a vehicle a big purchase decision, but it is also something that you will rely on to ensure you can get to work and complete your daily responsibilities. To ensure that it continues to run well, staying current with maintenance and repair needs is important.
While repair and service needs can happen at any point, they are more common during the change of seasons. There are several seasonal service issues that vehicle owners could have, and the Team at Greenway Ford is happy to assist year-round!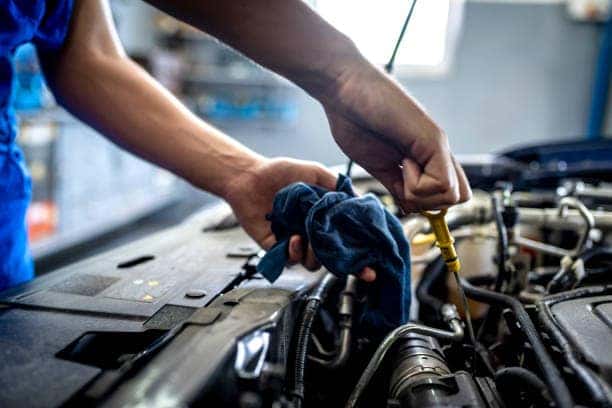 Heating and Cooling System Repair Needs
One of the most common types of seasonal service issues is heating and cooling system repair needs. Drivers will rely heavily on their heating system in the winter and air conditioner in the summer to ensure they stay safe and comfortable when behind the wheel. When the weather turns, drivers will likely start to use these systems more frequently. The sudden change in use can put a strain on the system and lead to repair needs.
Further, it was possible that the systems were broken the prior few months, but the driver never noticed as the heating or cooling system was not in use. A technician will be able to determine the scope of your repair needs, which can range from a simple tune-up all the way to a full system replacement.
Windshield Wiper Service
While it may seem like one of the most simple parts of a vehicle, your windshield wipers are very important. A quality set of windshield wipers will ensure that you are able to remove snow, ice, dirt, and other debris from your windshield and can see clearly. Unfortunately, at the start of winter, windshield wiper repair needs are common. To start, most drivers will need to replace their wiper blades with a set that is designed for colder weather.
Additionally, cold weather can put stress on the windshield wiper motor and could cause cracks in the wipers or fluid lines. All of these can be easily resolved by visiting us at your local Greenway Ford service center.
Tire Service
The change in the seasons is also a common time for tire repair and service needs. While a quality set of tires can last for years, there could be repairs needed along the way. Depending on your climate, the cold weather can lead to ice, snow, and other hazards that could cause damage and significant wear and tear. A technician will be able to carefully inspect your tires to ensure they are in good condition and provide a patch and repair service if necessary.
Brake Services
During the warmer months of the year, it can become apparent that a vehicle owner is in need of brake services and repair. Your brakes are very important as they will ensure you can stop quickly. During the winter months, drivers may need to brake harder and more frequently as hazardous weather can make driving more challenging.
Following the winter, a driver may find that their brakes are less responsive or make odd noises when in the use. If this is the case for you, a technician will complete an inspection and determine what service is needed. This can include a brake fluid exchange service, a brake pad replacement, or more substantial brake repairs.
Greenway Ford Will Take Care of You Year-Round
Caring for your vehicle is very important for the vehicle life-span, and a big part of this is bringing it into a local service center for all of your seasonal repair and maintenance needs!
When you need any form of seasonal service, you should schedule with our Greenway Ford dealership and Service Center. Our team of experts and certified technicians here can offer a variety of repair, maintenance, and inspection services which will ensure that your vehicle is cared for and ready for the change in seasons!