Vehicles Ready for Tailgating This Season in Orlando
It's Tailgating Season, Let the Fun Begin!
Fall, one of the year's most enjoyed and anticipated seasons, is again in the air. People are planning fall activities, one of which is tailgating. Football enthusiasts everywhere are gearing up for a wonderfully enjoyed football season and many tailgating parties.
Football plans always include tailgating activities. However, if you are planning tailgating parties, you need a well-equipped vehicle, or your current vehicle needs to be in good shape for the coming fall events.
Tailgating No Longer Isolated to Football
Tailgating is now widespread and enjoyed with all sports activities planned as a simple get-together in a backyard or deck, music concerts, and any celebration that calls for a gathering of family and friends with a tailgate party.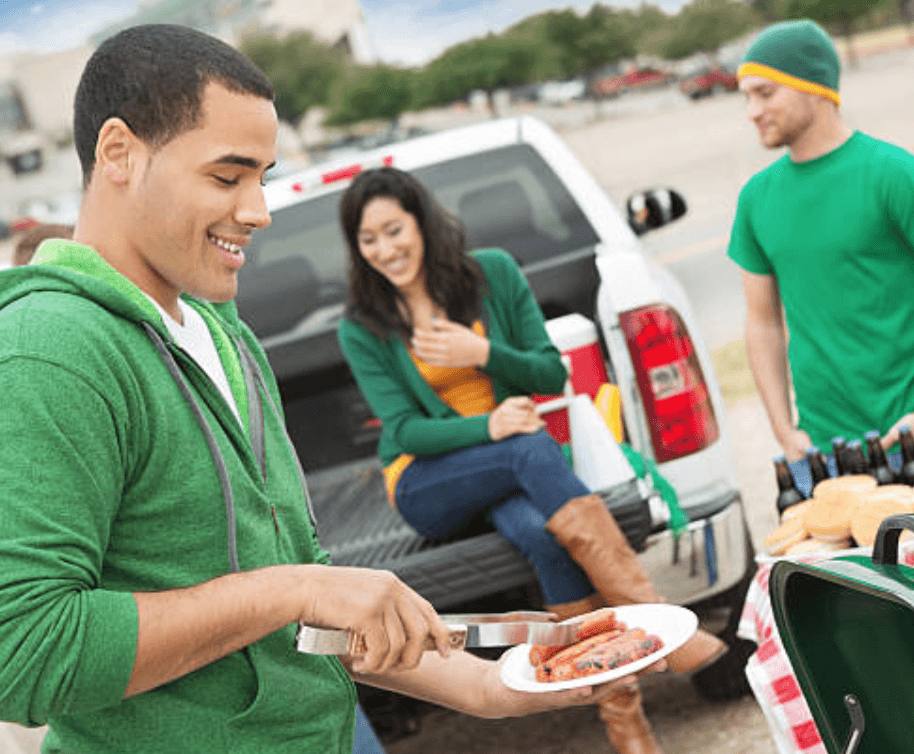 The Benefits of Tailgating
Allow our team of professionals to put you in the seat of a new or gently used tailgating vehicle, or allow us to make sure your current tailgating vehicle is in excellent shape and is ready for the big game day.
An outdoor pre-game celebration
An all-day activity
Allows time with friends and family
Allow time to celebrate wins and embrace each other in defeats
Food tastes better when cooked and eaten outside.
Tailgates on cars and trucks make for the perfect outside table.
Chance to meet new friends
What are the Best Tailgating Features for Your New or Existing Vehicle?
Large Truck Bed
Large Hatchback SUVs
Locking RamBox
Household Power Outlet
Entertainment System
Rear-Facing Tailgate Seat
In-Car Wireless Internet
Multiple USB Ports
Satellite Radio
In-Car Vacuum
Essentials Upholstery
A Liftgate
What are the Best Styles of Vehicles that Enhance The Tailgaiting Experience?
Our sales team is well-seasoned in the perfect tailgating vehicle. We may have some of the following perfect tailgating vehicles in stock. Call us today or drop in for a visit to see if we have any of the following tailgating specialties to name a few.
Ford Flex
Honda Odyssey
 Jeep Cherokee
Kia Soul
Ram 1500
Ford F150
Ford Ranger
There must be plenty of room for all the essentials you need for your tailgating party, such as,
Outside furniture
TVs
Radios
Music System
Grill
Coolers
Banners,
Rugs
Flagpoles
Umbrellas
Portable bar units
Beer kegs
Gas-powered blenders
Outside games such as beer-pong, corn-hole
Sporting generator
Servicing Your Vehicle Before Tailgating
If you plan on purchasing a new or gently used tailgating vehicle, come and visit us, walk around our lot, and find the perfect tailgating vehicle that offers you years of tailgating fun and enjoyment.
A new or gently used vehicle for tailgating may not be in your plans this year. Perhaps you have a few more years of fun left in your current tailgating vehicle. This is fine, however we encourage you to reach out to our award-winning service center as soon as possible. We will make sure your car or truck is serviced correctly to assure that your vehicle runs as smoothly as possible and you have no breakdowns at that all-important game-day tailgating party.
If you reside in Orlando, Florida, or one of the surrounding areas, know that a seasoned and well-known Ford dealership is leading the way as the place to purchase a new or gently used vehicle or service your current vehicle to keep it in tip-top shape.
Our dealership embraces tailgating and places this American activity at the top of its list of fun activities. They work hard to meet all of their tailgating patrons with a vehicle ready to meet the demands of game day.  Read all about us in our vehicle detail pages, service pages. Find out all about who we are and why we are leaders in the vehicle dealership industry in the Orlando, Florida area!