Vehicle Tires in Winter Season
If you live in northern climates, winter can be harsh and it can have an impact on your tires. Without the right tires in these types of climates, you could wind up in a dangerous situation. It is extremely important to keep your vehicle's tires prepared before and during winter in these climates. But, what about warmer southern climates and your car's tires during winter? Its true southern climates are not nearly as cold, and snow is not common in many areas. The fall and winter months can bring cold conditions and rain nonetheless. Other effects such as loss of tire pressure can occur when cooler weather happens in north Florida. Icy roads can sometimes happen, depending on where you live in the southern states. Florida rarely has icy roads, but being prepared with the best tires for optimal performance and safety is important any time of the year, especially during winter. For year round performance, look for tire service professionals with experience to replace and maintain your tires.
Our knowledgeable service personnel are skilled in providing top notch tire services during winter. The Greenway Ford inventory is stocked with name brand tires made to handle the rainy season and cooler months in Florida, as well as the heat of summer.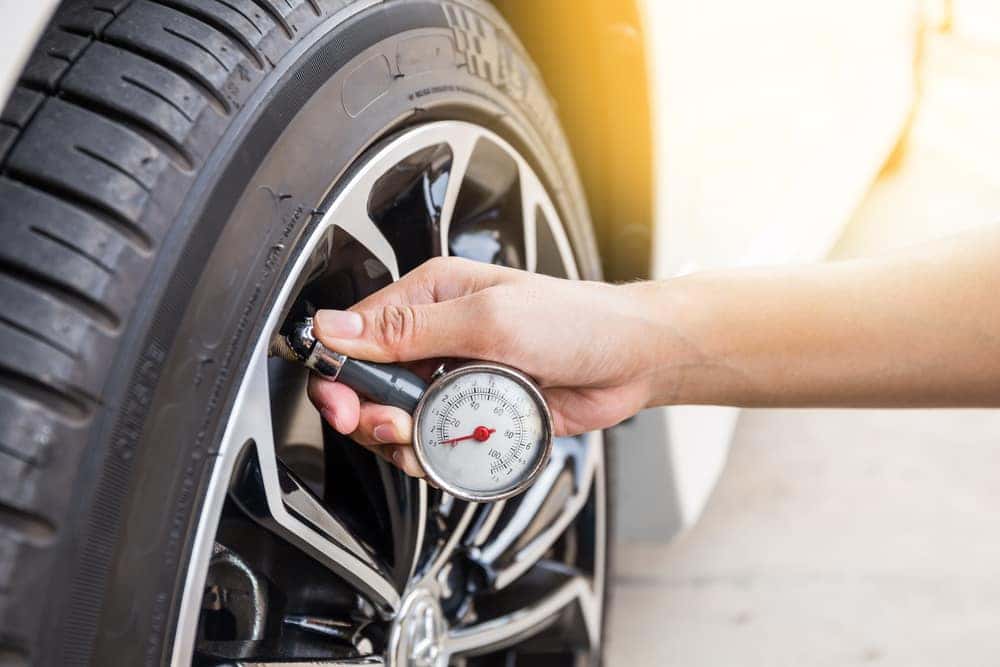 Types of Tires
Some types of tires are made specifically for certain seasonal weather. Winter and all season tires are designed to handle slick wet roads with extra traction. Summer and terrain tires can handle hotter weather and varied terrains, as well as being used year round depending on your particular driving conditions. Some of the most common tires include:
All season – These types of tires are designed to add traction and stability in varied climates and road conditions such as dry heat, rain, and light winter weather. They are a standard choice for many people and perform well in many conditions. The tire compound and tread pattern may not be suitable for your area during winter. An experienced tire technician can help you decide if this choice is right for you.

Winter tires – Winter tires are made of softer rubber and are specifically designed for snow, ice, and harsh winter conditions. They are suitable for snow and varied winter terrain where traction is most needed.

Summer tires – These tires are designed with hot summer in mind and are made from rubber and tread patterns that can adapt to rain too. These types of tires may be a good choice for southern climates as a year round solution.
Benefits of Maintaining Tires Year Round
Though getting winter specific tires is not necessary in Florida, maintaining your tires is a crucial aspect of overall maintenance and safety with your vehicle. Neglecting tires can lead to a flat tire and the need for a tow truck. Other complications can happen if a maintenance schedule is not followed. Common tire services include:
Tire inspections – Routine inspections ensure your tires are not damaged and tires are inflated to the correct pressure. Damaged tires can be a hazard and they can also cause other problems if not dealt with.

Rotation and balance – This service will help your tires tracki correctly and keep steering smooth. Often tire rotation and wheel alignments happen together for optimal performance.

Replacement – Tires will eventually need to be replaced as they age. Typically tires are replaced every 50,000 miles, but their lifespan can vary depending on type and other factors. Lack of tread depth and other visual signs indicate the

need for tire replacement

.
Quality Tire Services in Orlando
Greenway Ford offers full service tire solutions for your Ford and other vehicles. Our friendly team of representatives knows the importance of maintaining your tires in winter and throughout all the seasons. Give us a call or use our convenient online portal to schedule a tire maintenance or replacement service.